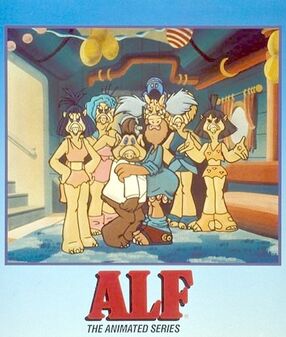 ALF: The Animated Series was a NBC network animated series and spin-off of the live-action NBC series "ALF" which premiered on September 26, 1987.
The voice cast consisted of Paul Fusco, Peggy Mahon, Tabitha St. Germain, Thick Wilson, Dan Hennessey and Rob Cowan.
The show spawned a spin-off series "ALF Tales" which aired from 1988 until 1989. After two seasons and 26 episodes, "ALF: The Animated Series" was cancelled on January 7, 1989.