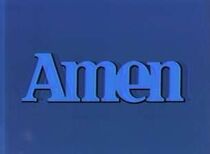 Amen is an NBC network sitcom series created by Ed. Weinberger, starring Sherman Hemsley in the lead role.
The show aired from September 27, 1986 to May 11, 1991, lasting for five seasons and 110 episodes. It was produced by Carson Productions.
The series centered on Ernest Frye, a man who works as a church deacon & a lawyer that usually gets himself into harebrained schemes and clashes with the church's new reverend, Reuben Gregory, who is attracted to Frye's daughter, Thelma.
Sherman Hemsley as Deacon Ernest Frye
Clifton Davis as Reverend Reuben Gregory
Anna Maria Horsford as Thelma Frye
Roz Ryan as Sister Amelia
Jester Hairston as Rolly Forbes
Barbara Montgomery as Sister Casietta Hetebrink (1986-1990)
Rosetta LeNoire as Leola Forbes (1987-1989)
Tony T. Johnson as Chris (1988-1990)
Franklyn Seales as Lorenzo Hollingsworth (1986-1987)
Elsa Raven as Inga (1988-1990)
Bumper Robinson as Clarence (1990-1991)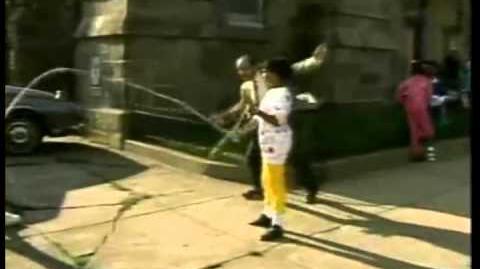 Community content is available under
CC-BY-SA
unless otherwise noted.